Not all cleft-lifts are created equal!
When a surgeon performs a cleft-lift, there are certain goals that he or she is trying to accomplish. Sadly, these goals are not always achieved, and not every surgeon knows what needs to be accomplished or how to get there. If you have had a cleft-lift, and have questions about your surgery, here is some information that will help you.
This is a patient who came to me after having surgery elsewhere. He had a cleft-lift, but because it was poorly constructed, he had a poor outcome: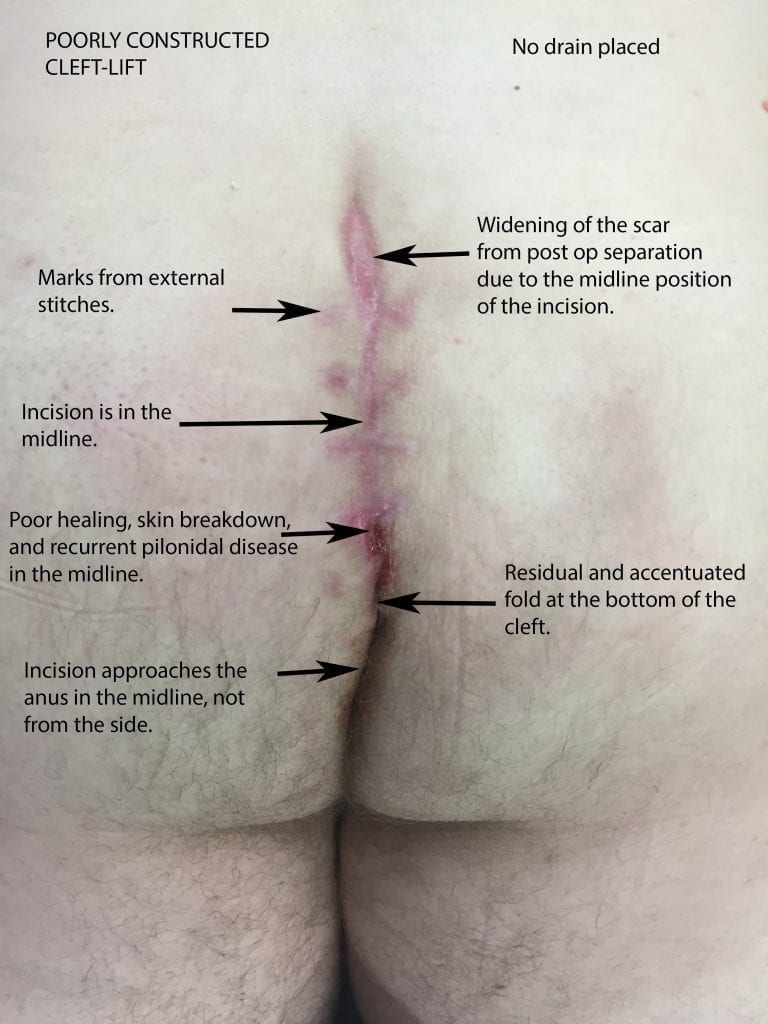 This this was repaired with a cleft-lift revision, and the patient is now three years post-revision and has healed. But, if a cleft-lift is not done properly, it may lead to recurrent or persistent problems.
---
Here is an example of one of my patients, who had a cleft lift with an excellent result: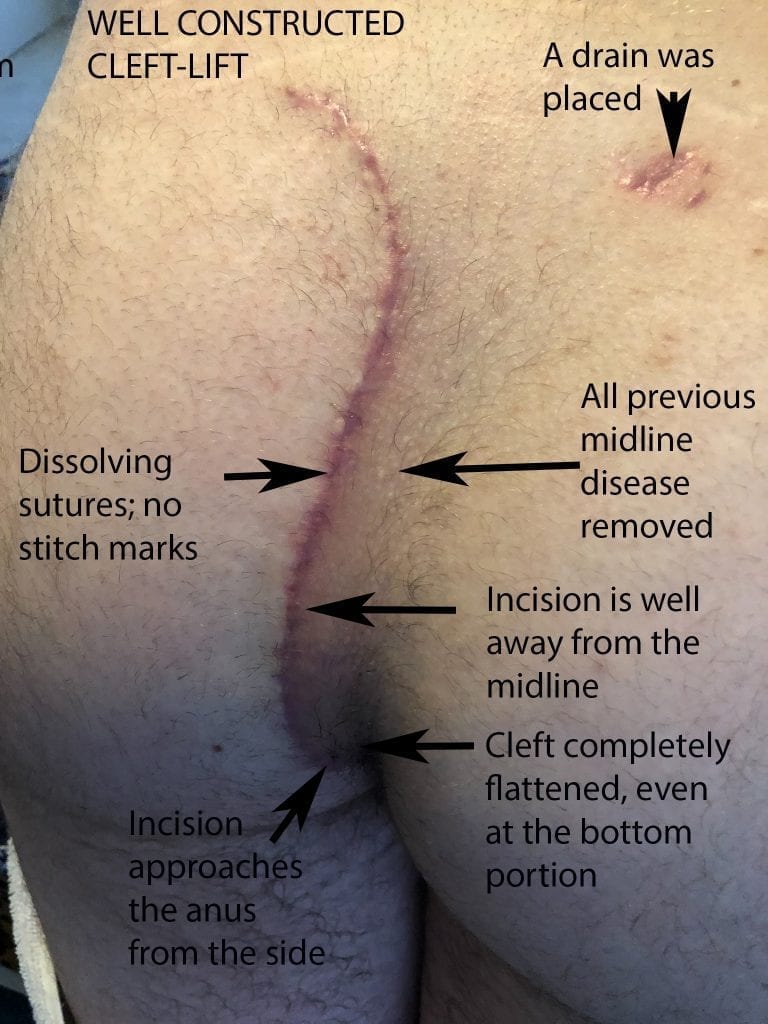 This patient had no post op problems, and has been well healed for over a year at the time of this writing.
Here are images of a recent patient who came to see us a few weeks after a cleft-lift which came apart almost immediately after surgery: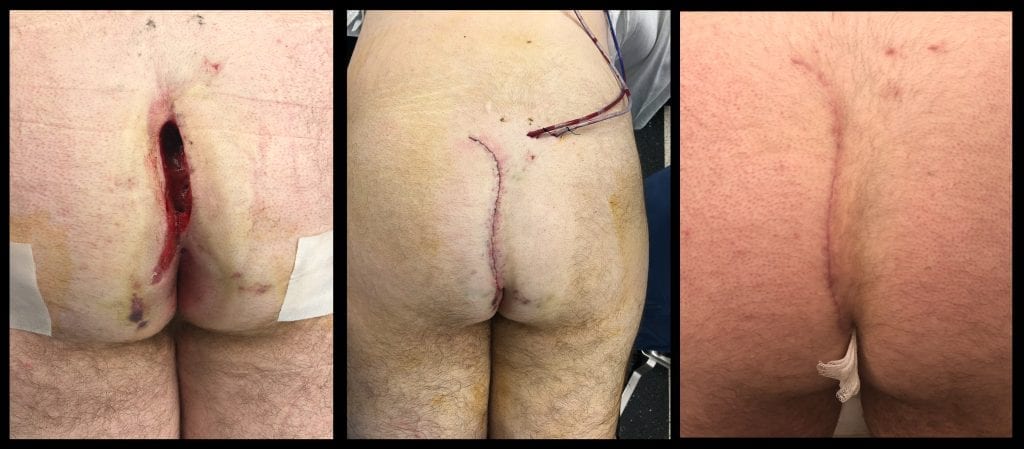 After revision, the wound has healed very nicely and remained intact.
So, I hope you can see that there is quite a bit of variation from one surgeon to another regarding what is called a "cleft-lift" and how it is constructed.
Dr Immerman