We are very concerned about our patient's satisfaction with the care we give, and periodically we survey our cleft-lift patients regarding their experience. Here are recent survey results regarding three parameters. Of course, we wish every patient was completely satisfied and that their recovery was fast and uneventful, but with medicine and surgery nothing is 100% since every patient and every operation is unique. However, we believe that our results compare favorably with any other general surgeon, colo-rectal surgeon, or pilonidal specialist in the world. Here are the survey results from our first 500 cleft lift patients.

There is opportunity for comments along with the survey choices. You can read some of them by clicking on the following link.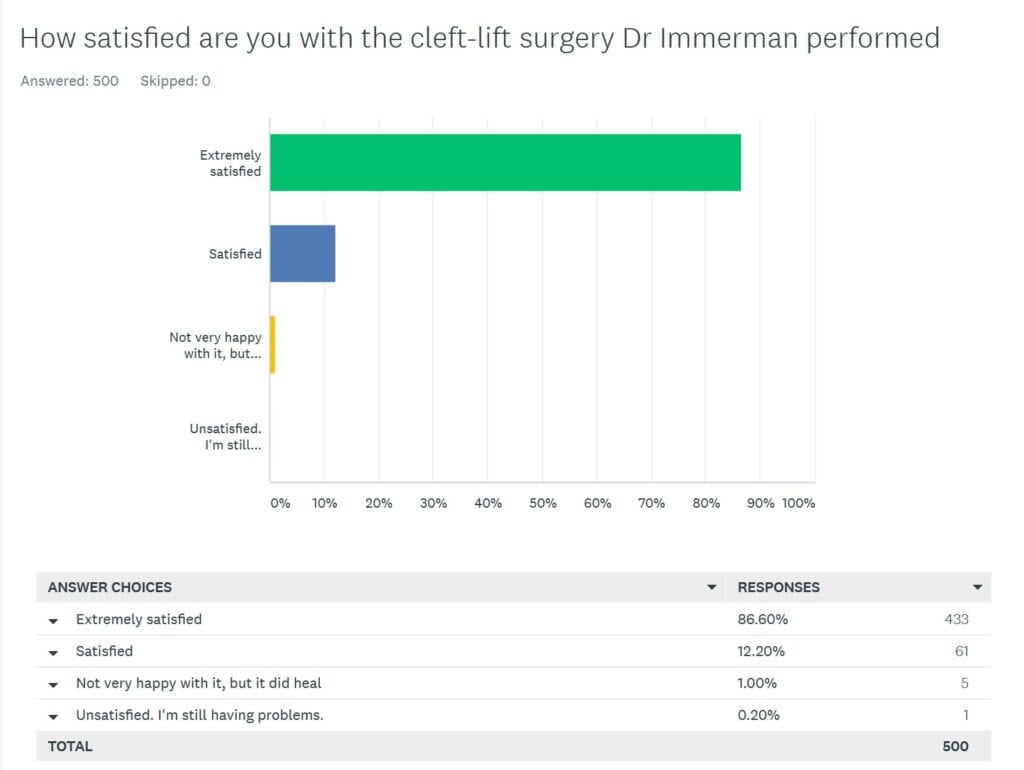 I was so done with surgeries. I'm from Virginia but went to see Immerman. I was HEALED in 10 days. I felt so stupid going through all these other surgeries when Immerman literally fixed me in like 30 minutes. Also, it's the most comfortable surgery. The surgical center is gorgeous, the staff are so friendly, and they even send you home with a meal and even feed your driver. The follow-up is great and the pain is minimal.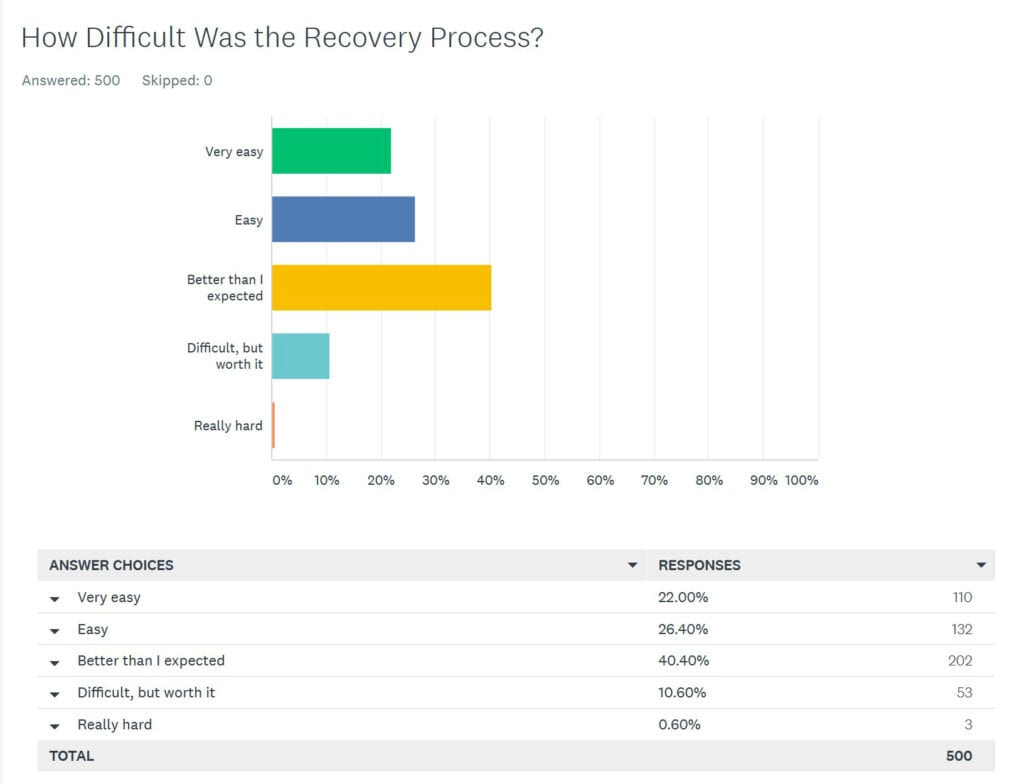 When I realized how relatively few surgeons do the cleft-lift procedure (I didn't find anybody in my state), I anticipated it would be very difficult to schedule an appointment with a cleft-lift surgeon out of state and expected that it would take on the order of a few months to be seen. I cannot overstate my amazement that after I initially contacted Dr. Immerman's clinic I had an appointment scheduled (and ultimately my surgery was completed) within about TWO WEEKS. The staff was exceptionally professional and organized. They knew exactly what to do to make the process of scheduling an appointment for a patient out of state so straightforward. Evergreen Surgical is exemplary and should be a standard by which health care, in general, is measured. I cannot overstate just how impressed I was by their level of professionalism, organization, and compassion."
This was a positive choice because I had little recovery time and I'm 100% cured and very satisfied with minimal scarring. I was very relieved that I was feeling so much better so quickly. It was much easier than I thought it was going to be during recovery.
Surgery went great and I feel much better than before having it. Having the ability to do the consultation and surgery on the same day was very convenient as I traveled 9 hours for the surgery. The staff and Dr. Immerman were very helpful and knowledgeable about
pilonidal cysts
and the Cleft Lift and I felt very comfortable with everything he did. I would recommend him to anybody with this problem.
After three open wound surgeries, the restrictions are NOTHING!