Dr Immerman & Staff,
My son, is now 1-year post-op from cleft lift surgery with Dr Immerman. My son and I are both so grateful to Dr Immerman to providing this surgical option when the alternatives would have most likely been devastating and complicated. Dr Immerman gave him the opportunity to heal and move on with his career so quickly. Dr Immerman and staff are a Midwest blessing for specializing and understanding pilonidal disease and approaching it surgically in the most optimal way. As a mother, I cannot thank you all enough for the smiles and confidence you gave back to my son by alleviating his pilonidal condition. I will always be most appreciative!
1/7/23
My son also had two open wound surgeries ~ the last one he even spent FIVE WEEKS, two hours a day for five days a week in a hyperbaric chamber trying to heal the massive scarring. But then a another sinus tract developed immediately and we were back to square one. I had my doubts as well and spent the entire two hours in the waiting room stressed out thinking that my son's case would be the one that didn't work—we were so used to getting just bad news. When Dr. Immerman came out after surgery and said everything went great and he will be fine going forward, the relief was tremendous. It's almost unbelievable to think my son will be able to go swimming next summer and to not have to change a dressing daily like we have been doing since May of 2020.
12/4/2022

Before I Dr Immerman performed surgery on my pilonidal cyst opening, I had 3 previous surgeries. All 3 were unsuccessful where the wound would not close. I spent 2 years trying to get the injury fixed and had trouble doing everyday activities since I had a chronic open wound. I finally heard of Dr Immerman through a mutual friend. I made the trip to see him and his surgery was finally successful in closing the wound. I owe him so much as I thought I would never be the same. If you ever have a pilonidal cyst that won't close up, I 100% recommend going to Dr Immerman.
11/8/22

I am very grateful that I was made aware of Dr. Immerman right away. Everyone that I know that has had pilonidal disease has had to face months of pain and surgeries. With Dr. Immerman's expertise, I was able to go right back to living my life after just two days. Dr. Immerman saved me from completely avoidable, prolonged pain and suffering.
10/30/22
I had two other surgeries that we're attempting to fix my pilonidal cyst. Over three years since my first surgery, the wound was approximately 17cm, that was left open to hopefully close. That was not the case. Over the next year i went to the wound care center about three times every week, this was my life for a year. I then went through a plastic surgery that failed to close the wound. I was a lost hope until i found Dr. Immerman, he fixed me. Closed my wound, which was one of the biggest he had ever seen, gave me young life back. No issues till this day, recovery took a little over a month or two, i was back to walking and sitting the day after surgery. I am ever grateful for Dr.Immerman and his staff for giving me a chance to live again!
10/11/2022
From my son's experience, the cleft lift (is best)! He's had both surgeries, three open, and finally the cleft lift. Fully healed, should have done the cleft lift from the get-go. He was 16 and went through so much physical trauma not to mention emotional trauma from it all. Missed tons of school, could have easily missed his graduation and his school trip to Europe. But we got the cleft lift just in time for him to fully enjoy those big events and all life has to offer at that tender age of 18. He would do it again in a heartbeat. Wish we knew then what we know now!!!! No regrets! Went to Immerman in Wisconsin. We are forever grateful. It's been over 4 years!
10/6/22

Dr. Immerman is the BEST doctor I have ever worked with. I was in my third trimester of pregnancy when I found out my husband needed another surgery on his pilonidal cyst. We felt hopeless as his first surgery resulted in immense pain & worsened the condition & the local doctors weren't confident in a second surgery. We were so blessed to find Dr. Immerman online. His staff was so quick & responsive. They were able to squeeze us in a week after we found them to make sure I could travel with my husband as I was about to reach the point in my pregnancy were I couldn't travel. Dr. Immerman was confident & calming through the pre-op & post-op experience. Even one year down the line, if I have any concerns, he immediately responds to my email with advice & reassurance. I thank God everyday we found Dr. Immerman to help my husband.
8/18/22

Words can't ever describe how thankful my family is for Dr. Immerman & his staff. Not only was the surgery finally a success but everyone we came into contact that day was completely amazing & very kind. I'm so happy my son can have his life back!
Thank you!!!!!!
8/29/22
Staff was great! I have healed up nice. The first 2 weeks were the toughest, but after that, things got back to normal quickly. I think my butt looks fine and it's a win if this thing is gone forever! Thanks again!
5/18/2022
We received excellent care, the staff went above and beyond to make sure our questions were answered and we had the care we needed.
5/18/22
 … I was to have been able to find such a well skilled surgeon and wonderful nurses for a surgery like this. i never felt like I was making the wrong decision and everyone treated me great.
5/19/2022
Dear Dr. Immerman – We would like to thank you for giving our son his life back! It's been 5 months since his cleft-lift and he is 100% healed and happy. It's been two years exactly since his first surgery. It was a traumatic time for him, and he missed so much school and activities with friends and family. Your surgical intervention brought an end to his pain and suffering. Our son is now a happy, healthy 17-year old preparing for his high school graduation. He is back to doing the things he loves, and we have welcomed the return of the gleam in his eyes.
We thought you would enjoy seeing his graduation announcement and how great he is doing. He spend his spring break becoming dry suit certified and winter diving.
He is excited about turning 18 this June and attending college in the fall. His future looks bright- and healthy!
Sincerely,
CH 5/3/2022
"Health care at it's finest, something that the health care industry has forgotten. So thankful for Dr. Immerman, his staff, Oak Leaf and their staff – second to none."
3/26/22
"Dr. Immerman made me and my son feel so comfortable. He was so personable, kind-hearted and the fact that he offered personal email assistance to his direct email address after the surgery was immeasurable and so appreciated. He responded to us SO quickly, too! The staff at the hospital were all very kind, too. They made my son feel so comfortable."
3/23/22
"The whole team was amazing I love the efficiency and the atmosphere. They were overall a great place. This is one if the worse things in my life to deal with. And they made it so easy and was wonderful how great care was taken."
3/23/22
"The staff at Evergreen Surgical was tremendous and friendly. Dr Immerman is truly one of a kind when it comes to this line of work. I am extremely happy and blessed to have received the care that I did. I will always remember the day of my surgery and in a good way!"
3/23/22
"As far as advice to other patients, I would say don't mess around with other "questionable options that have at most a 50% chance of preventing reinfection." You are just wasting your own time, energy, & money. If you have the time & resources to travel to Dr. Immerman (& family that can support you post operation) do the surgery ASAP. You will not regret it in the long term & it will change your life for the better!"
3/23/22
"Without a doubt, the cleft lift should be the gold standard for pilonidal disease. Wide excisions and any other form of treatment are barbaric at this point. Dealing with pilonidal disease should be as simple as going for an appendectomy, or a tonsillectomy: and that's only achievable with a cleft lift. Me personally, I love the scar and I'm very proud of it. Patients who are uncomfortable with the appearance of it, probably haven't been through hell and back with pilonidal disease. I was told with a wide excision that I'd be back to work/sports in 1-2 weeks, but it ended up costing me 3 years of my life. The cleft lift truly put me back to work/sports/normal life in 1-2 weeks."
1/10/22
"The best care I have EVER received. Travel from Nebraska well-worth it along with any expenses. I tell everyone about the experience – you never know who you might help/change their life."
1/10/22
"I am beyond happy with everyone that was involved in the entire process. You made it so easy to schedule, answered every question I had, most of them before i even asked. This is a tough problem to deal with, and you made it easy and stress free to get it taken care of. I am so grateful you all do what you do."
1/10/22
"After 2 years of suffering and dealing with a large open wound, wound vacs, a variety of treatments, and pain I wish I was made aware of this procedure before. The medical cost my parents also endured with weekly Wound Clinic visits and many doctor visits was significant. I am so satisfied and blessed to have found Dr. Immerman."
11/9/21
"We have been beyond pleased with Evergreen, Dr. Immerman, the surgery day, the surgery, the recovery, and the final results. We wish we would have pursued this procedure YEARS ago!!!"
11/6/21
"When talking to other people who are struggling with botched surgeries and procedures and daily pain, we felt it was worth attacking it right away. My daughter dealt with daily drainage, rounds of antibiotics for 6 months and that was enough. Dr Immermans quick response to email followup is amazing! Truly a gift and really diminished the fear factor knowing you're going to be heard and questions addresses in a timely manner!"
10/15/21

"Evergreen Surgical is one of the few medical offices that I have nothing to complain or suggest to improve. The care was top notch and I got my life back. Even years later, I've messaged the nurses and Dr. Immerman regarding worries, and within days they responded and put my fears to rest. Fantastic staff."
"The care at Evergreen Surgical Pilonidal Clinic was outstanding. I felt like I was in the hands of very competent and caring people. I came from out of state and heavily considered going to another doctor and facility. I am so glad I chose Dr. Immerman and that I had the surgery at this facility."
7/11/2021
"So thankful that dr Immerman and his staff were there to help us, they gave my daughter her life back, 4 years post op and doing amazing!"
"Everyone made me feel so comfortable and safe. Being that we was in the middle of a Pandemic (Covid-19) and my family couldn't come into the facility with me, everyone was great and I really appreciate everyone. Dr Immerman you are a life saver and I pray God grant you many blessing for helping the Pilonidal Disease Community."
"My 18 year old daughter is 4 months post surgery with Dr. Immerman. She went through two years of failed smaller surgeries and an open wound surgery that we packed and wound vac'd for 4 weeks when I found this group and Dr. Immerman. I can not say this loud enough or enough times. Had I known Dr. Immerman existed when she was first diagnosed I would've taken her to him in a heartbeat before the very first "small procedure". The healing from the cleft lift was significantly easier and less painful than any of her previous 4 procedures. Do you want to do weeks (possibly months) of pain and packing for a very low success rate OR 5-6 days with a drain that is an inconvenience at most and then 5 weeks of trying to remind yourself not to do too much because you know your body is still healing with a procedure that has a 98% success rate? That is literally the difference."
H.R. 4/18/21
"I'm almost three months out of surgery already, but it feels so recent because I can't believe it's done with. I didn't have a problem with the scar, and under clothes I actually look the same as before. I healed quicker than I know most other pilonidal surgeries could, and yes, I could even sit normally immediately after surgery. I didn't have any significant hiccups even during healing, and I had to go on an airplane after four days post-op, multi-hour car rides in the days after that, and then had to recover on my own in my dorm. I'm definitely satisfied. I've been back at school like I didn't even have surgery."
10/31/19
"The surgery couldn't have gone more smoothly…Dr. Immerman is extremely professional and exacting in his technique. I was reluctant to do this surgery so far away from my home…but everything I could find out about Dr. Immerman re-assured me that it was a good risk…and I was right!"
"I want to share our experience so that it may be of help to others. My son first noticed the signs of a pilonidal cyst in June 2016 when he was 20. Relative to most people's experience, his symptoms were mild. He had a painful swelling that came and went but there was never any infection or discharge. His self-diagnosis was confirmed in September 2016 by his primary care physician and a local general surgeon (in New Mexico) who recommended surgical removal – but the surgeon was clearly not aware of any specific procedures like pit-picking or cleft-lift. Because of all the information/horror stories on pilonidal.org, my son was terrified of having a wound that would not heal properly or dealing with future recurrences. Cleft-lift surgery sounded definitive, but it seemed like a major operation for something that had not caused any serious problems….yet. My son's understandable anxiety about having severe problems down the road – at any time – led us to consult with surgeons who focus on pilonidal disease. We are fortunate to have the resources to travel out of state to seek expert medical help.
We first talked to an experienced surgeon in the Chicago area in April, 2017. He was obviously very familiar with pilonidal disease and explained all of the surgical options very clearly. He was willing to do a cleft-lift surgery but he had not done the procedure with such mild disease before. When pressed on what he would advise or do himself he said he would probably just wait and see. The idea of just waiting until this problem became severe did not seem like a good option. What if that happened during a semester abroad? At the start of a new job? A week before your wedding? We searched the literature but could find no evidence that pilonidal tracts, once established, just go away on their own.
There were several indications on this site and pilonidal.com that Dr. Steven Immerman was more comfortable with cleft-lift surgery as a first-line treatment for pilonidal disease. So we contacted his practice by email and they confirmed that in Dr. Immerman's opinion, cleft-lift surgery was recommended. His office was more experienced with patients traveling to see him for the surgery and they were able to work with our schedule. We scheduled the surgery for late May. Immediately after the evaluation with Dr. Immerman we headed to surgery. During the consultation, Dr. Immerman was reassuring and clear that cleft-lift need not be left to last resort treatment. The fact that my son did not have any past surgeries, extensive disease, or scar tissue to deal with likely made performing and recovering from a cleft-lift easier. Everything went exactly as explained on Dr. Immerman's website. The drain was the biggest inconvenience, but that was removed in 4 days. Having the surgery in a small town was ideal – accommodations are less expensive and getting around with no traffic is easy. This was the only surgery my son has ever had. It was not fun, but it was less difficult than we anticipated. He now has a scar and a different shaped rear end; importantly, one that is far less prone to developing pilonidal abscesses. After 6 weeks my son returned to full activity level and he has had no post-surgical problems. Most importantly, it is highly unlikely that he will ever experience pilonidal issues again. He recently told me that he had not thought about pilonidal at all over the last 8 weeks.
When we researched pilonidal disease we did not find any stories from patients that chose to do cleft-lift with such minimal symptoms. So hopefully this story will be helpful to others who are considering the same. More than 5 months post-surgery we are very glad that we pursued the most definitive treatment first. Hopefully in the future, more surgeons will be trained to do the cleft-lift so that there is greater access to state-of-the-art help for what can be a debilitating condition. Perhaps also in the future less invasive treatments with similar results will be developed. Until that time, for patients that are unwilling to "wait and see" whether they will experience the most painful and debilitating symptoms at the most inconvenient times, cleft-lift surgery is a legitimate first intervention for pilonidal disease."
NMmom 10/31/17
"I'm 18 weeks post-op after a cleft lift from Dr. Immerman and wanted to give another update. Last night for the first time since October, I did body weight squats and barbell rows at the gym! Last week, I started bench pressing again. I tried to bench press about 6 weeks ago and was sore the next day, so I decided to take more time to heal. I have no soreness or pain from yesterday's workout.
In the last month, I've taken a 2,000 mile road trip and biked at the Grand Canyon. I'm feeling back to myself even though I'm still paranoid with every new sensation or twinge as the nerves repair themselves. It was a great feeling in the gym when I realized that I was squatting with no thought of my incision. My only word of caution was that I needed more than the suggested six weeks before I was comfortable with strenuous physical activity. I believe part of it is because I am in my thirties and it just takes longer to heal as you age. Nonetheless, I encourage all of you who are so inclined to look into treatment with a qualified provider. It is so amazing to have my life back and continue with activities that bring me joy."
"When I realized how relatively few surgeons do the cleft-lift procedure (I didn't find anybody in my state), I anticipated it would be very difficult to schedule an appointment with a cleft-lift surgeon out of state and expected that it would take on the order of a few months to be seen. I cannot overstate my amazement that after I initially contacted Dr. Immerman's clinic I had an appointment scheduled (and ultimately my surgery was completed) within about TWO WEEKS. The staff was exceptionally professional and organized. They knew exactly what to do to make the process of scheduling an appointment for a patient out of state so straightforward. Evergreen Surgical is exemplary and should be a standard by which health care, in general, is measured. I cannot overstate just how impressed I was by their level of professionalism, organization, and compassion."
10/7/17
Click the image below to read "One Patient's Journey with Pilonidal Disease".
"I can't tell you in words the difference that Dr Immerman has made in my son's life. He is able to go back in 6 weeks to playing college football after being sidelined from other sports after a failed prior surgery for 6 months. My son was able to sit the next day after surgery, after not being able sit for 6 months. Took 1 dose of Ibuprofen and no narcotics at all. He was back to doing all normal activities after drain was removed 1 week after surgery. He was released to play college football after 6 weeks and hasn't had any issues at all with the surgical scar at all."
10/6/17
"Our care was AMAZING!! Dr. Immerman was a pleasure!!! He contacted me personally on a Holiday. When the office was closed!!! What Dr. Does that??? I instantly fell in love! It was worth the 40 hours round trip that we drove."
9/13/17
"Our story began 2 years ago when our son at the time was 17 playing his varsity year of baseball began to have low back pain which continued until one day after ball discovered what we thought was a boil/abscess on his tailbone that had burst it was very painful little did we know it would not heal and would get worse. We saw our doctor whom said he could do surgery and was very promising so we had the surgery less than 6 weeks in infection broke open had to leave open major fail. Shy of a year later we found Dr. Immerman in Wisconsin we are in Michigan. I researched and he came very highly recommended so our family decided to take the road trip to Wisconsin met with him on a Monday morning had the procedure cleft lift that afternoon as out patient the surgery went smooth we stayed for 3 days in a amazing place for him to recover before we began the 7.5 hour drive back home. We came home with the drain tube in place to help with any infection which the previous surgery did not have explain why first was a fail. Dr.Immerman requested our son do 7 vitamins 2 weeks before and for 6 weeks after also made sense when I researched there benefits also his diet had to change. We are 3 weeks out his incision has healed looks amazing this is the first in 2 years our son has not had to wear a female pad everyday he said he feels normal he is golfing I couldn't be more happy and can't thank Dr. Immerman and his entire staff for what they have given back to our son. Please research him speak with his staff."  
Thankful mom  6-30-2017
"My son just had cleft lift done with Dr Immerman in Wisconsin on June 10 2017 we traveled from Michigan was the best thing we ever did he is now enjoying his summer golfing and even swimming and playing beach volleyball full recovery is 6 weeks he had a drain tube for 7 days incision is completely closed and minimal scar. He suffered for years please do your research you can live and enjoy life again."
July 2017.
"I had the cleft a little over 4 weeks ago and it's definitely one of the best decisions I've made. I was able to spend 16+ hours traveling (a mix between riding in a car and flying on an airplane) less than 2 weeks after surgery with minor discomfort. My surgeon encouraged me to start sitting the same day I had surgery and to spend a little time sitting every day. Most of the healing is done below your skin, so after about 2 weeks the incision on top will be closed up. The first 4-6 days, you'll have a drain to help remove any excess drainage so it doesn't build up under the skin. Full recovery time is about 6 weeks, but you're able to normal things during that time. You won't be able to horseback ride though until it's fully healed because you have to avoid anything that causes any unnecessary pressure on the area so it can properly heal; it might be best to wait a couple of months afterwards just to be safe. You'll be able to drive, sit, bend over, all of that with no issue within 10 days of surgery. It will feel weird at first though for sure. For your long drive, you might need to take some breaks every few hours just to give it a rest, especially if you take that drive soon after surgery. It's definitely worth it.  If you do get the cleft lift, please make sure your surgeon is doing the Bascom cleft lift and not a variation of it. I travelled all the way to Wisconsin from North Carolina to get mine done and would do it all over again."
June 2017.
"I hope my children never get this disease.  Thank you mom for finding Dr Immerman"
"My daughter has suffered for 5+ years now with a pilonidal cyst. She had her first surgery 5 years ago doing the standard clean out and remove, leaving a small hole at the base of the stitches to "pack" as it drains and heals. Not a fun experience. We were warned it may return, and it did, last summer with full gusto. Not wanting her to keep repeating surgeries I looked for another way. Finding blogs and groups helped us know this was a much larger issue than we realized. I discovered the Evergreen Surgical Clinic in Eau Claire,WI and Dr. Immerman. He does a technique called Bascom or a cleft lift, resulting in a much less painful recovery, record time recovery to returning to life's activities, and a very high no return rate, EVER!… and the nicest people you have ever met. We did travel from TN to WI and it was worth every minute and dollar spent. We actually came out ahead over the last surgery, travel expenses included!

While other Dr.s do this procedure, they don't do it like he does. The entire day of surgery was easy, smooth. They even sent us back to the hotel with a sandwich for her, that she devoured as the anesthesia wore off. We spent one night and headed home the next day. She was able to walk (slowly) through the airports, sit with unexpected ease and two weeks later was back at school. A month later she actually had days she where she forgot there was a cyst at all!
I urge anyone having this problem to consult with Dr, Immerman and his staff if even just for the education (you must use common sense, good diet,and extra bathing are all important factors. Don't pop these on your own, that's insane!) Don't live with a pilonidal cyst either. one surgery. His website is EvergreenSurgical.com 5 stars all the way! "
Louise 2-27-2017
"Dr. Immerman with Evergreen Surgical in Eau Claire, Wisconsin is wonderful!! I wholeheartedly agree with the other posts here! My 19 year old son has been dealing with a pilonidal cyst for the last year and a half. He had a surgery here in Waco, Texas in August 2015 which removed the cyst – however, the incision popped open 2 weeks later and we spent 3 months packing an open wound, trying to get it to heal. Then, in December, 2015, we once again had surgery with the same surgeon who said he dealt with pilonidals all the time – again this one reopened. I know my son was tired of his mom having to pack wounds on his backside and this was keeping him from enjoying his freshman year at college – good thing he was at the community college here locally – I don't know who would have packed his wound for 3 months if he had been away at school. I started researching on the internet and somehow I came across Dr. Immerman in Eau Claire, Wisconsin. His website, www.pilonidal.com, had so much information and I knew I had found someone who totally understood what we were going through. He was even on our United Healthcare plan, so he would be in network. I still wondered about flying all the way to Wisconsin, so I checked with the doctors office here and asked about cleft lift surgeons closer to home. They gave me a referral to a plastic surgeon – when we got there, he did cleft LIPS NOT cleft LIFTS. That made our decision for us – our family discussed the situation and we decided to take the leap of faith and travel to Eau Claire from Waco, Texas to have a 3rd surgery during my son's Christmas break from school. I contacted Dr. Immerman's office via the link on the website. His office staff was so helpful! They are used to dealing with out of town patients, so they made the process so easy. In mid-December, my son and I met with Dr. Immerman Monday morning – his confidence and easy manner made both of so comfortable and confident that we had made the right decision. My son had surgery that afternoon. We spent the week in a hotel in Eau Claire and went back to Dr. Immerman on Friday morning to get the drain removed. (Added bonus – these Texans got to enjoy some Wisconsin snow while we were there! It was beautiful!) He is 4 weeks post op – the incision is healing beautifully – no drainage, no bandages, a smooth scar (no bumps or gaps like his previous surgeries), the scar down low is off to the side rather than on the midline so there is no pressure to try to keep reopening it like his previous wounds. He is able to sit normally for the first time in a year and a half. We are ecstatic! We are so thankful for Dr. Immerman and his staff – in my opinion, they are miracle workers!"
"We made the trip (about 7 hours each way) and do not regret it. The doctor, office staff, hospital staff and facilities were all top notch. Dr. Immerman showed a great deal of compassion for my son's situation and took the time to answer all our questions. Coming from such a distance, we had our initial visit with Doctor Immerman in the morning and the surgery that afternoon. Everything went very well and after two weeks things had improved tremendously! It has now been about two months and the wound has completely healed and my son feels great! I would HIGHLY recommend Dr. Immerman. It is all a learning process. I know that if I could go back and do it over, I would not hesitate to go to Eau Claire to see Dr. Immerman."
"16+ years with my pilonidal cyst, 3 surgeons, and close to 2 dozen surgeries done on the area. I was skeptical at first thinking there was no way it would ever get fixed. To my surprise Dr. Immerman fixed it. I never thought I would ever be able to say I'm free of this issue. And now I can!"
"I was feeling quite hopeless that I might ever get this thing to heal, but as a last ditch effort, I called Dr. Immerman's office in Eau Claire (a 3 hour drive) and after talking to him and sending pictures of my failed surgeries, he seemed confident that he could fix the problem. After talking with him further before the surgery, it became apparent that my previous surgeon did not do a pure Cleft Lift surgery, and that is why it never healed properly. I had a real Cleft Lift in October 2014 and by December I was healed up and back to running and other activities that I had missed. Even during the healing process, since I was so paranoid from previous experiences, I was constantly emailing Dr. Immerman questions, which he patiently answered. My recommendation is this… I would strongly encourage you (especially if its a severe case) to drive the extra distance to Dr. Immerman. It is very worth it, and the experience is drastically better then any other that I had previously had."
It was all amazing! We truly feel like it was a miracle. After 2 years of surgeries and packing wounds daily, he is finally back to normal! Dr. Immerman and his team were amazing.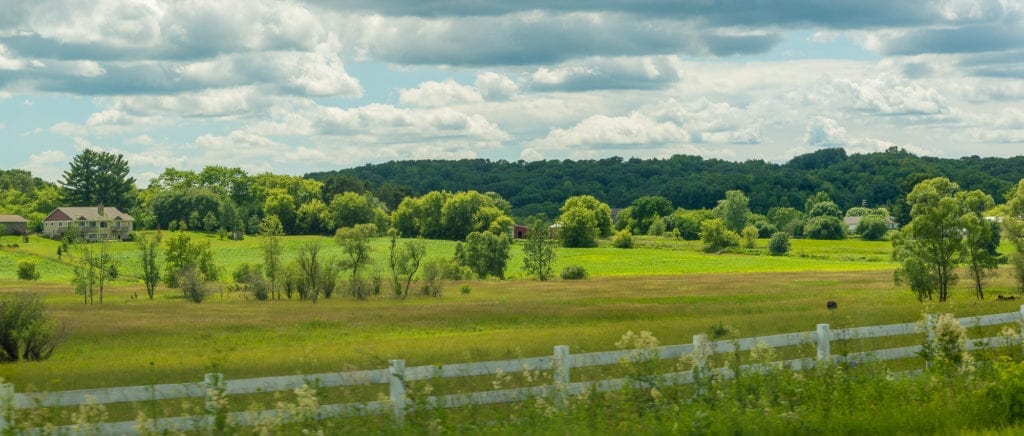 "It was the most amazing experience–a part of me is sad I won't have another one so I can come back to you guys again!"
"He is back to his old self! Thank you again for your wonderful care!!! You are a life saver!!"
"She is doing FANTASTIC!!!  She is healed & back to exercising & fully enjoying life!  Thank you so much & God Bless You and the rest of the staff there!!!"
"I truly appreciate everything you have done for me. You have made my life so much better and I plan to refer anyone who has this issue directly to you! Thank you."
"The cleft-lift with Dr Immerman was the best money I ever spent after over a year of dealing with this."
"…almost two weeks post and went back to school today! We are just so thankful! "
"I actually trekked it out to Eau Claire for Dr. Immerman. HIGHLY RECOMMEND him! 19 years performing cleft lifts. Its a 3 hour drive, but he is THE best/ most experienced in the area. I just got mine done 2 weeks ago today and am feeling 100%."
"My husband and I really appreciate your great care and skill in treating pilonidal disease.  Your whole team is great and it was wonderful to get our daughter's consult and surgery done so quickly after we contacted the office."
"We were all amazed at how quickly the incision healed up. We are very pleased with the way this surgery has gone. The staff at Evergreen, the facilities and staff at Oak Leaf, and the results of the surgery have all been fantastic. I can't say enough good things. We are indeed grateful for all that was done for our son."
"…our son is healing so fast. The color has returned to his face and he has bright eyes again. He is getting his health back. I was so concerned for him before he had the operation he was losing blood for so long. He was suffering with his health becoming tired quite often. I thank the Lord everyday for directing me to you and Dr. Immerman. May you all have a great day! Much Love To You All!"
"Dr. Immerman did my cleft lift about 6 years ago. I had a very good experience with the staff and procedure itself. I drove from Michigan and it was well worth the drive."
" Great doctor and staff HIGHLY RECOMMENDED. Just had mine done couldn't be happier and hope it stays gone forever, finally found someone in Wisconsin that would do something other than complete excision surgery left open to heal."
"I had an extremely complicated pilonidal situation, and was 100% satisfied with the results I've gotten from Dr Immerman… No recurrences at all, and it's been almost 3 years since the operation."
"My son is so happy with the procedure and for the first time in a very long time, feels normal again. We both thank Dr. Immerman and everyone at the office and Hospital with our whole hearts. We hope you all are blessed and healthy, just the way you made us."
"I had Dr Immerman perform the cleft lift procedure about 6 years ago, just wanted to let you know everything is great and I still highly recommend your services."
"Dr Immerman saw me in the morning for the evaluative appointment and mapped out what needed to happen. We went down the road to the surgery center where I had the procedure and was discharged by the late afternoon. The office staff is very friendly and accessible by phone or email for any questions and the staff at the surgery center went above and beyond to make me feel comfortable with the process from beginning to end…. I can't begin to express how relieved I am it was done by someone who knew exactly what he was doing, on the same day I saw him, and with such incredible results."
"Our son has healed beautifully and is heading off to school this fall. Thanks to you and your care. I thank God for putting you in our lives and I'm glad when people seek your help before going through what my son endured before getting to you. I highly recommend you and your office."
"We are really impressed with the high quality of service and care Dr. Immerman, Evergreen Surgical and Oak Leaf Surgical Hospital provide us and there is no doubt that we will highly recommend you if necessary."
"We are so grateful for your support and appreciate all you have done for us!"
"I really appreciate all of your help!! And please thank everyone who was involved in the process of getting our son back to his healthy and happy self!!"
"I think back to a day in early June when the website www.pilonidal.org linked us to you and your treatment of this ugly disease. From the moment we contacted your clinic all the way through today this has been the most amazing, positive experience. Our heartfelt thanks to you, your staff, and everyone involved for all you have done for us. It means more than I can say."
"Thank you so much for all of your help and making my life amazingly easier. The entire staff was just wonderful."
"Steve Immerman did my cleft lift a couple of weeks ago. I am doing great and the healing is almost complete. He did a great job and is very good at dealing with these things. I drove 6 hours to see him and it was well worth it. You will be glad you got the cleft-lift and wish you would have got it done years ago!!!!"
"Thank you so much for the surgical intervention we needed to finally have this nightmare end. We loved our experience in the States and in your care. Thank you for giving my son his life back."
"I received a call from your office the other day asking about how I am doing, which I greatly appreciated. I am doing great, all of the problems have been resolved and I consider my self cured of my pilonidal cyst. Thank you."

Save
Save
Save
Save
Save
Save
Save
Save
Save
Save
Save
Save
Save
Save
Save
Save
Save
Save