A mom's-eye-view of their Wisconsin Cleft-Lift experience
I thought I'd share our story this morning maybe to offer some hope and encouragement. I'm going to post some pics too. It helped me to see real life people and situations when we first found this page. A year ago today, my son Carson age 17, an extremely active senior in high school, sent me a text from his bedroom in the basement with a screen shot of the description of Pilonidal disease and said "This is awkward, but I think I might have this." I looked it over a bit and texted him back saying I'll make you a doc appt in am." We were leaving for a spring break trip to go skiing in 3 days which was driving about 8 hours and of course skiing. I did as most moms do: freaked. We went to our family doc and she confirmed and sent us on to a rectal surgeon. We live in Springfield MO and have always said if we have a major health scare we won't get treated here. It would be St. Louis or Kansas City for second opinions/treatment. I honestly was hoping for a quick draining of a big butt pimple but after my research I knew it was not that simple.
The surgeon suggested wide excision and he basically had horrible bedside manner about the whole thing. Almost like he didn't want to be there, it wasn't his normal rectal cancer so you know "he will either heal up or he won't". Also he wanted to do the surgery in the next 2 weeks…. which meant our vacation, all the things senior year: music contests, prom, senior trip, tennis, all the lasts. I cannot imagine how our son's year and even life would have been altered if we had just blindly followed that surgeon's advice.
We came home defeated and that's when I took to the inter webs. There had to be something else. After lots of google, so many butt pics and videos, I popped on Facebook to just unwind and check out and not think about it for a minute. Something prompted me to search pilonidal in the Facebook search bar and this group popped up. I joined and stalked you all until my eyes would no longer stay open. I found the pilonidal site and the list of docs. The next morning I started with the closest ones to us. By that afternoon I was calling Steven C Immerman's office. They were so kind and calming and the more I talked and researched I decided we would make the trip for the cleft lift. The successful statistics alone gave me peace. I had no idea the cost but was hopeful insurance would cover part of it and was prepared to take out a loan if we had to to make it happen. A few days later we learned that insurance would cover it after we met our deductible and we were already fairly close to that number. We scheduled his surgery for 5/24/19 two weeks after all the high schools things and graduation. Those 2-3 moths flew by but also crept along. I was worried about him as a mom does. His cyst was draining which was super awful for him. We finally started using a maxi pad 2 times a day in his underwear. He learned a lot about what women have to go through. He had some moments of embarrassing leaks (he could usually untuck his shirt and cover it). He was open with his girlfriend and peers and I was proud of him for handling it that way. Just so dang awkward! I mean if you can share to a room full of high schoolers you're going in for butt surgery you're building some serious character!
I worried about infection and septic when he ran a fever a few days. I was just praying we would make it to 5/23. We started calling the surgery "butt camp" and it became a joke. Most kids were going off to some sort of camp when school got out. So were we! Also we'd never been to Wisconsin and well we were going to check that state off the list.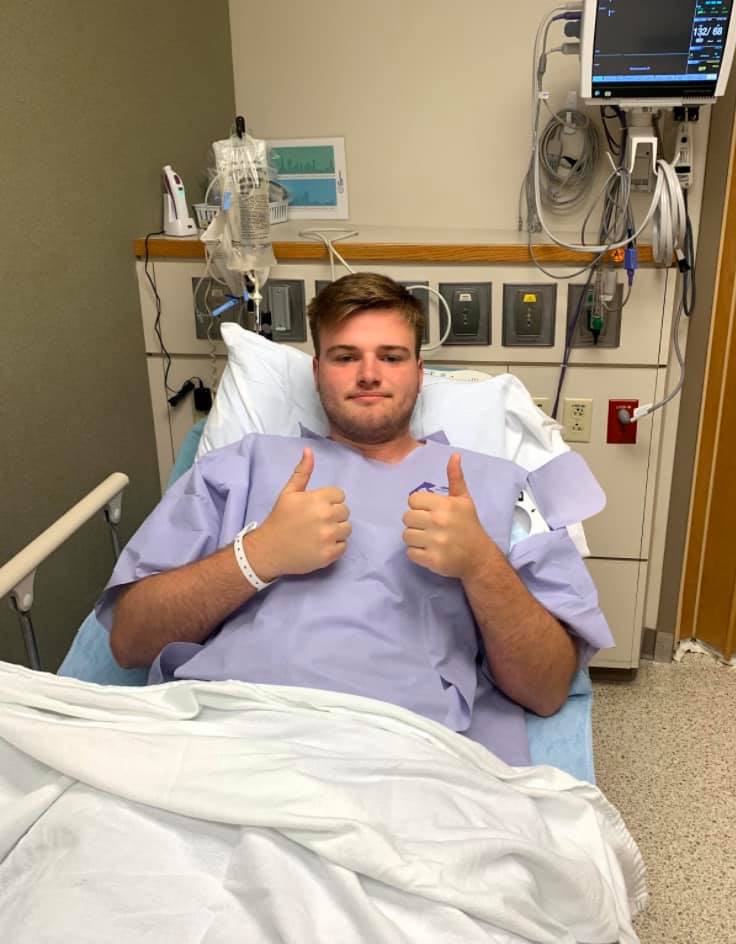 I booked us for the Staybridge for a week. We stayed 3 nights. He wanted to go home -so that's what we did. Staybridge is used to pilonidal patients and gave us the handicapped suite. They also gave us our money back on the two nights we had booked but didn't use. We drove home in 1 day. He was not comfy but we stopped more than usual to let him walk it off and we were happy to get home to our own beds! We also took the drain out at home.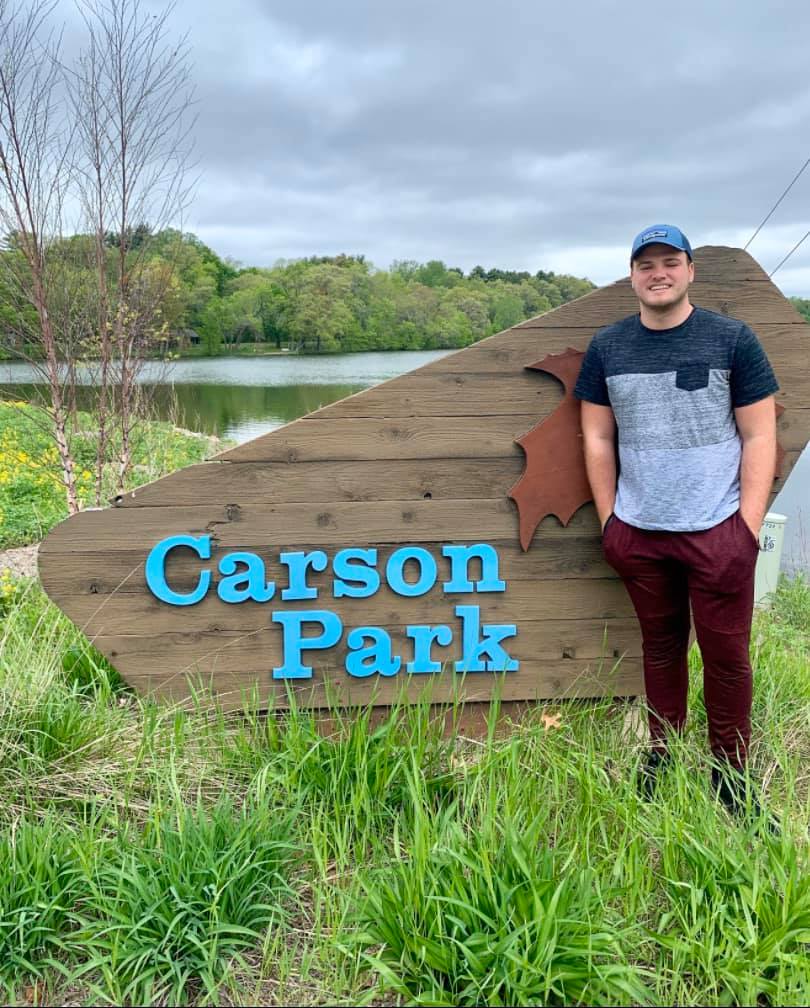 We had one little incident back home where it swelled up and drained fluid but with a cream and a round of antibiotics it closed up nicely. Immerman was an email away and answered questions usually within the hour and even on the Fourth of July.
6 weeks to the day of surgery, Carson was cleared for all normal activity. (4th of July weekend). He got his summer back and his life back. Carson moved 3 hours away in the fall for his first year of college. I worry about a lot of things sending him off and once in awhile I'll ask him about his butt. It's just not on the worry list anymore! He says sometimes he feels little phantom pains but we are confident that is nerve endings growing back and regaining feeling in that area.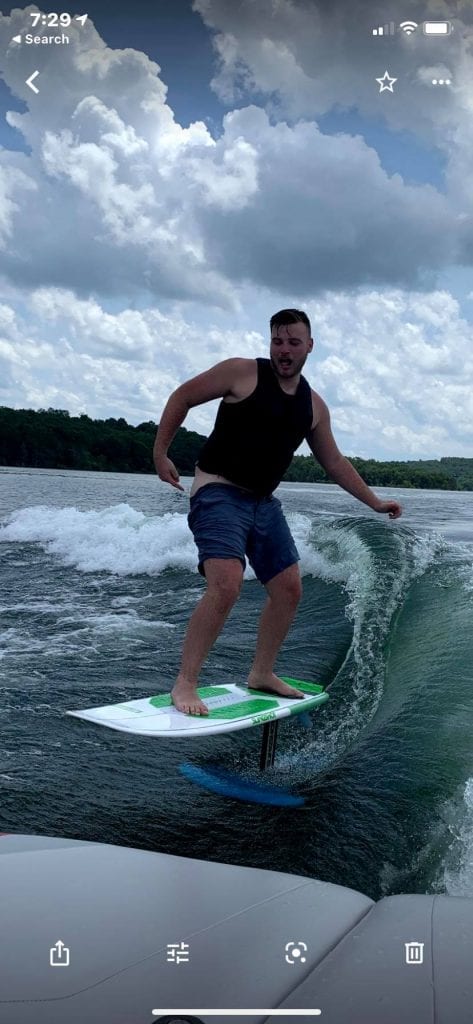 It kills me to read the struggles that have been shared here. I so wish every single sufferer could just make the cleft lift happen. I know in real life situations that's not always the case, but if you are on the fence about what to do and considering the cleft lift then maybe this post was for you. I sincerely and compassionately pray each sufferer can get their life back from this awful disease.