Pilonidal surgeon specializing in the cleft-lift procedure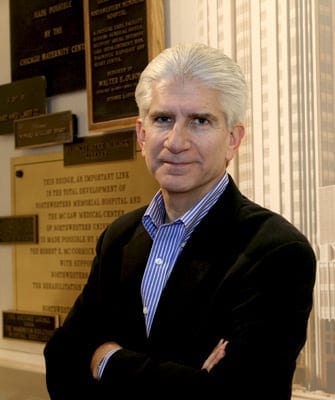 Dr. Immerman moved to Eau Claire Wisconsin in December of 1981 and started a solo surgical practice,  which has now grown to include six general surgeons. He received both his undergraduate and medical degrees from Northwestern University in Chicago.
Following that, he completed a five-year residency in general surgery at Northwestern University. As part of his surgical training, he completed an American Cancer Society Clinical Fellowship in Surgical Oncology at Evanston Hospital in Evanston, IL. Dr. Immerman has published papers on cancer of the breast, lung, pancreas, parathyroid glands, and skin; and more recently on the cleft-lift procedure for pilonidal disease in both 2013 and 2021. He is board certified in General Surgery by the American Board of Surgery, and is a Fellow of the American College of Surgeons. Starting in summer of 2019, he has limited his practice to only treating pilonidal disease, and only with the cleft-lift procedure.
He has served as Director of Trauma for Sacred Heart Hospital,  chaired their Department of Surgery, has been an active member of their Cancer Committee; and is currently chairman of the Performance Improvement Committee. He has special interest in the treatment of difficult pilonidal cyst disease utilizing the Bascom Cleft-Lift Procedure. He is the founder of the of the OakLeaf Medical Network which was created in 1993 to allow patients and physicians in the Chippewa Valley to maintain private practice as a health care option. He was the CEO of the OakLeaf organization from 1993 to 2006, and was the driving force behind the creation of the OakLeaf Surgical Hospital. In 2016, he was Sacred Heart Hospital's "Physician of the Year".
"Dr. Immerman is absolutely passionate about providing the very best care to our patients," said Julie Manas, president and CEO of Sacred Heart Hospital.
In 2017, he spoke about his success with the cleft-lift procedure (specifically in treating wounds close to the anus) at the first International Pilonidal Sinus Conference in Berlin, Germany to an international group of pilonidal surgeons. He spoke at that same meeting again in 2019 in Vienna, Austria.  He is currently on the board of the International Pilonidal Society.
Dr. Immerman was born and raised in the suburbs of New York City. He is married and has three boys and three grandchildren. His hobbies include photography (he has taken all the photos of Wisconsin scenery on this site) and kilnformed glass. His glass art is in galleries across the United States and can be seen at the Steve Immerman Kilnformed Glass web site or the Steve Immerman Kilnformed Glass Facebook Page.
Save
Save
Save
Save
Sav
"After a certain high level of technical skill is achieved, science and art tend to coalesce in esthetics, plasticity and form. The greatest scientists are always artists as well."
Albert Einstein